CANDY APPLE SMOOTHIE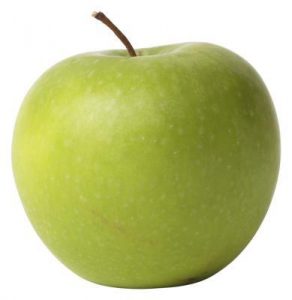 The combination of dates and apples is similar to caramel apples – yum!
Ingredients:
1 cup spinach, fresh
1 cup almond milk (or milk of your choice)
1 Granny Smith apple (cored)
1 tablespoon almond butter
3 dates
¼ teaspoon cinnamon
pinch nutmeg
Directions: Blend until smooth. Enjoy!
 Note: I love to doctor up my shakes and add as much good stuff as possible to maximize nutrition. This means adding anything from 2-3 Brazil nuts, a tablespoon of collagen powder, a scoop of whey protein powder, a tablespoon of spirulina, a tablespoon of MCT oil, or a tablespoon of chia and/or hemp seeds. What other healthy add-ins can you think of adding to your smoothie?