It was a sunny day last July and I was lazily strolling down Monmouth St. in my lovely little town, Red Bank when I looked up and spotted his frizzy hair from across the street…David Wolfe! I darted across the street and approached him with my biggest smile and open arms and he excitedly reacted the same. Out of ALL of the incredible health and wellness experts from around the world that spoke at my school back in 2009 at the Institute for Integrative Nutrition, David Wolfe was my absolute favorite. He's considered one of the world's top authorities on natural health, herbalism, chocolate and organic superfoods. I had the pleasure of speaking with him for a few moments that day then we shook hands and bowed towards the light within each other with a namaste. His positive energy was permeating and left me all shook up (in a great way) for hours after being in his presence. David Wolfe truly is incredible! Below is his explanation of superfoods and a list of the top 10.
Superfoods are a class of the most potent, super-concentrated, and nutrient-rich foods on the planet. Extremely tasty and satisfying, superfoods have the ability to tremendously increase the vital force and energy of one's body, and are the optimum choice for improving over-all health, boosting the immune system, elevating serotonin production, enhancing sexuality, cl
eansing, and alkalizing the body. Nourishing us at the deepest level possible, they are the true fuel of today's "superhero."
Top 10 Superfoods and Tonic Herbs
By David Wolfe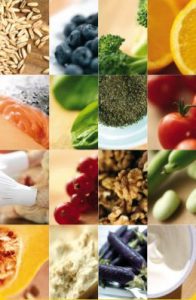 1. Cacao (Raw Chocolate) — The seed of a fruit of an Amazonian tree, cacao is the highest
antioxidant food on the planet, the #1 source of magnesium, iron, chromium and is also extremely high in PEA, theobromine (cardiovascular support), and anandamide ("bliss chemical"). Raw Chocolate balances brain chemistry, builds strong bones, is a natural aphrodisiac, elevates your mood and energy.
2. Goji Berries (Wolfberries) — Used in traditional Chinese medicine for over 5,000 years, goji berries are regarded as a longevity, strength-building, and potency food of the highest order. This superfood contains 18 kinds of amino acids, all 8
essential amino acids, up to 21 trace minerals, high amounts of antioxidants, iron, polysaccharides, B & E vitamins, and many other nutrients.
3. Maca — A staple in the Peruvian Andes for thousands of years, this adaptogenic superfood increases energy, endurance, strength, and libido. Dried maca powder contains more than 10% protein, nearly 20 amino acids, and 7 essential amino acids. As a root crop, maca contains five times more protein than a potato and four times more fiber.
4. Hemp Products eaten their RAW form — Packed with 33 % pure digestible protein, rich in iron, amino acids, and vitamin E as well as omega-3's and GLA. A perfect food.
5. Spirulina and Blue-Green Algae — The world's highest source of complete protein (65%), spirulina provides a vast array of minerals, trace elements, phytonutrients and enzymes. Blue-green algae is a wild-grown superfood with a 60% protein percentage, but is equally or exceedingly higher in other components. Both are vital superfoods.
6. Bee Products (honey, pollen, and propolis) — Bee pollen is the most complete food found in nature containing vitamin B-9 and all 21 essential amino acids, making it a complete protein. Honey, in its organic/wild, raw, unfiltered states is rich in minerals, antioxidants, probiotics, enzymes, and one of the highest vibration foods on the planet.
7. Camu Berry — Highest Vitamin C source on planet. Great for rebuilding tissue, purifying blood, and enhancing immunity, and energy.
8. Sea Vegetables (seaweeds including: kelp, dulse, nori, hijiki, bladderwrack, chlorella, etc) — Rich in life-giving nutrients drawn in from the ocean and sun, sea vegetables help remove heavy metals, detoxify the body, provide numerous trace minerals, regulate cholesterol, and decrease the risk of cancer. Seaweeds benefit the entire body, and are especially excellent for the thyroid (high iodine), immune system, adrenals, and hormone function.
9. Medicinal Mushrooms (Reishi, cordyceps, maitake, shiitake, lion's mane, etc.) — High in polysaccharides and super immune enhancing components, medicinal mushrooms are one of the most intelligent adaptogenic herb/superfoods on the planet! They have also been proven effective in healing cancer and a variety of other ailments.
10. Powerful Supplements — MSM, Beauty Enzymes, Blue Mangosteen, Marine Phytoplankton, Activated Liquid Zeolite, Ormus, MegaHydrate, Crystal Energy, Krill Oil.