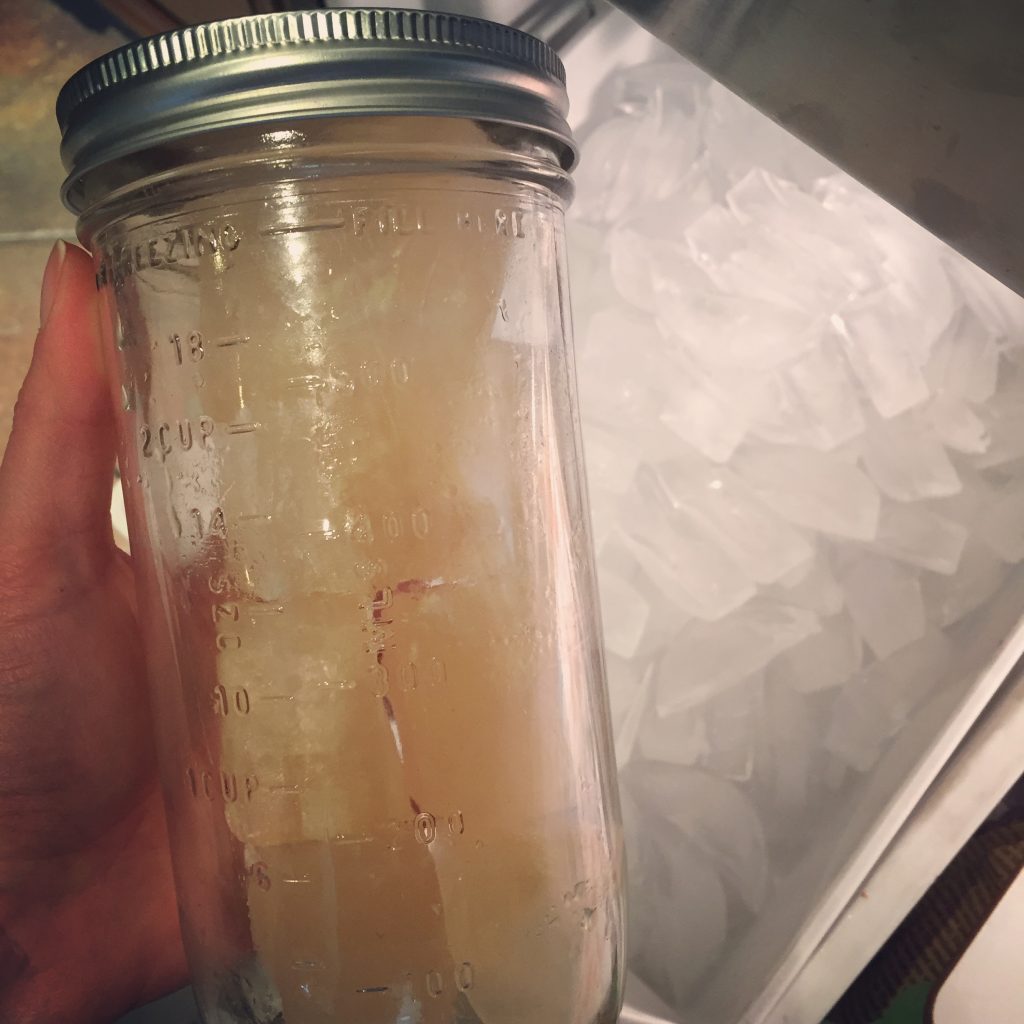 When it's freezing outside I have no problem warming up with a hot mug full of bone broth. During the summer though, I have ZERO taste for it. But the warm weather is no excuse NOT to have your bone broth! You can still cook your grains with it, saute veggies in it, or use it in any recipe that calls for "broth" (gazpacho!). My favorite is freezing it into ice cubes and throwing a cube or two into my daily smoothie. I never can taste it since the flavors of fruit, raw honey, nut butter and protein powder mask it so well. If you're not consuming mineral-rich bone broth on the regular, know that it helps to improve digestion (by healing the gut lining), is an anti-inflammatory, helps regulates hormones, boost the immune system, improves hair skin and nails and so, so, so much more. In other words, start having some to better your health! They say a nourishing pot of bone broth can bring back the dead. No joke.
Here's how you can easily make your own basic bone broth:
Basic Bone Broth Recipe
Fill your slow cooker with bones (about 2 – 3 lbs) from organic or pasture-raised animals (an organic chicken carcass will do in a pinch!). Top with filtered water.
Add 1 Tbsp raw apple cider vinegar (you can't skip this step). Cook on low heat for 24 hours (up to 48 for beef bones). Let cool and remove/strain bones.
Add sea salt to taste (you can skip this step for bone broth smoothie ice cubes) and store in refrigerator for up to a week.
If layer of fat forms on top of container, skim and use for cooking – it's healthy fat.
Freeze in freezer safe containers (or ice cube trays) for later use.
Bottoms up!