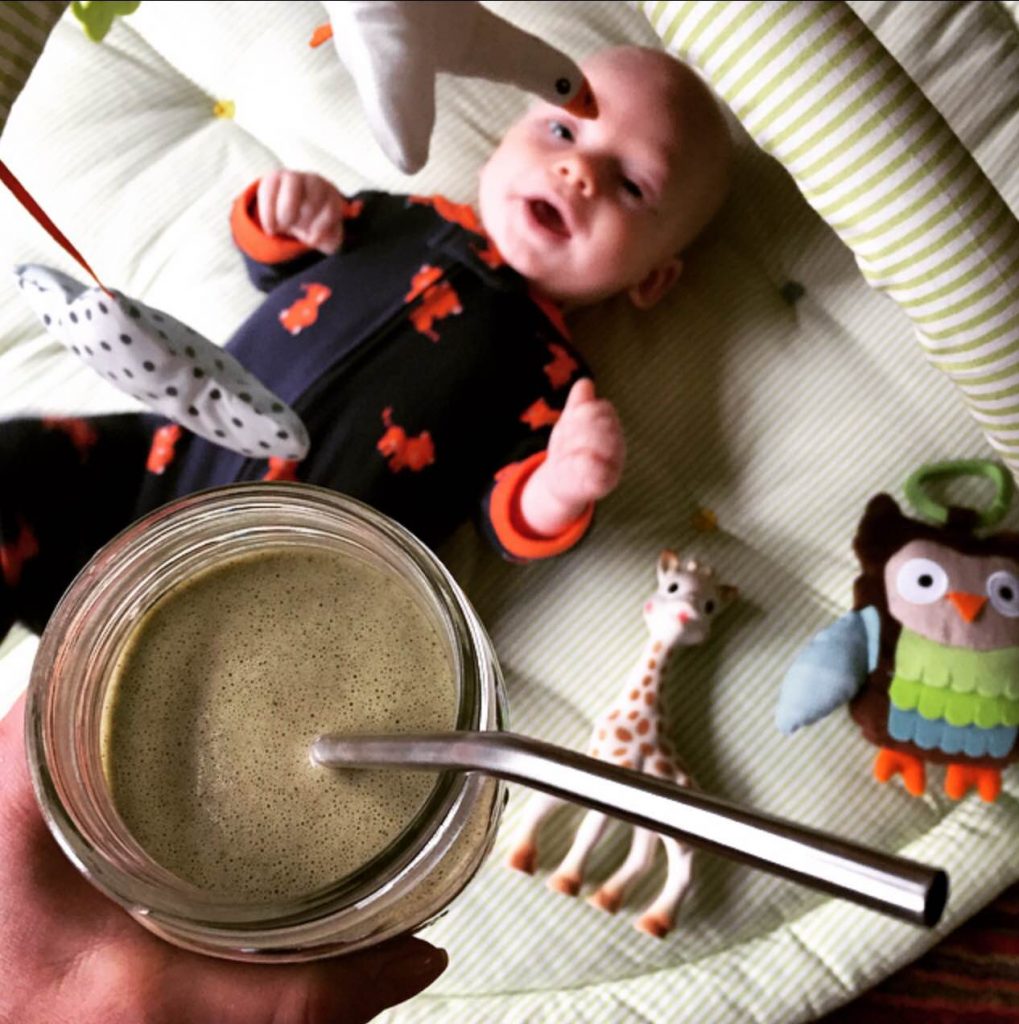 I've always enjoyed the quickness and convenience of shakes, but not nearly as much as I do now being a new mom!!  Throwing a shake together when I'm in need of nutrition has been an excellent way to make sure I'm getting something healthy in my belly to help my body produce the milk that my baby needs.
Ingredients:
1/2 ripe banana
Handful organic spinach
1 cup almond milk (or milk of your choice)
1/2 cup rolled oats (GF if needed)
1 tbsp raw honey (2 if you like your shake sweet)
1 tbsp organic almond butter (or nut butter of your choice)
1 tbsp brewer's yeast
1 tbsp flaxseeds
1/2 teaspoon cinnamon
pinch of sea salt
Directions: Blend all ingredients together well. During the colder months, and especially after giving birth for at least a month or so it's best to enjoy shakes at room temperature (no frozen bananas or ice added), where as during the warmer months you can enjoy them as a cool/icy treat (if you haven't just given birth).
Optional:
1 heaping tbsp collagen powder