I've recently returned from another amazing trip to India.
I experienced endless highlights, but below are just a few.  Click on pictures to enlarge and be sure to check out a few of the links to some sweet videos!
The poorest of children beam with nothing but pure happiness.  Look at those smiles!
Click here to see them in action.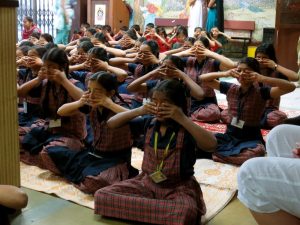 Children at the Bhaktivendanta Mission School doing their
morning yoga routine.  Click here to see their preciousness!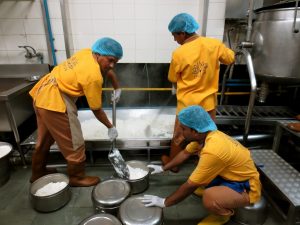 ISKCON's Food for Life kitchen where they make thousands
of bowls of kitchari for children every day.  They're literally
shoveling rice here in the kitchen, that's how much food we're talking.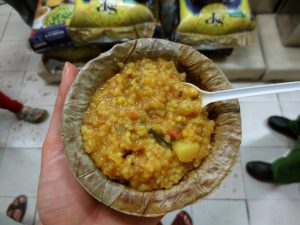 Their kitchari was so tasty but very spicy
…otherwise the kiddies won't eat it!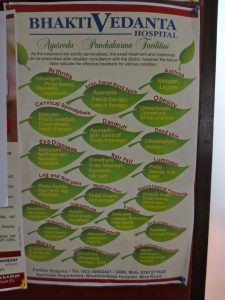 The Bhaktivendanta Hospital is the ultimate
holistic hospital.  I felt like I was dreaming!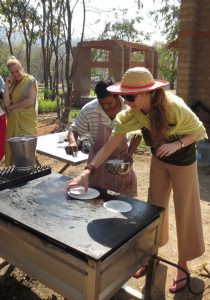 An authentic Indian cooking class on how to
make dosas!  So fun and of course yummy.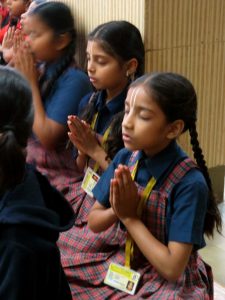 I was choking back tears watching such tiny beings
radaite with devotion for the Divine.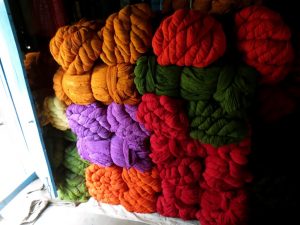 We visited a weaver's village in Mayapur.  See them here!
Connecting with Mahatma & Jahnava was such a special part of my trip.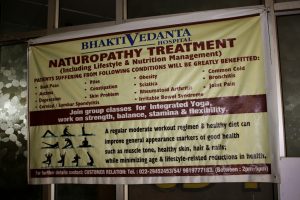 Yoga asana is an essential part of healing at the
Bhaktivendanta Hospital…they know what's up!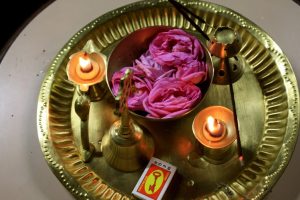 Morning puja at the temple.  Flowers, incense, light & love are offered.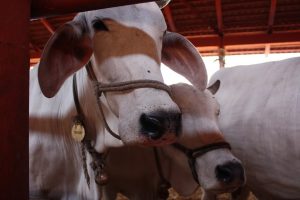 We had countless interactions with cows during our travels.  They're
such beautiful beings and create such a sense of calm within you when
you spend time with them.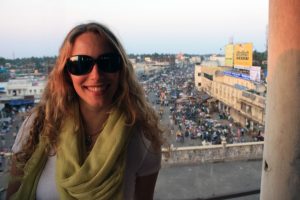 Jagannath Puri, an extremely sacred place.  Jagannath translates to master of the universe
so hundreds of Hindu's come to worship each day at the temple.
Below me in this pictures was a monkey doing something dirty, see here.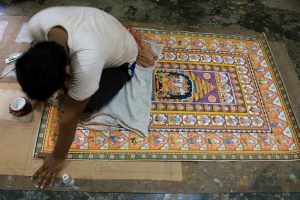 An artist at work on the floor on an intricate Ganesha painting.
This will take him 6 months to complete.   !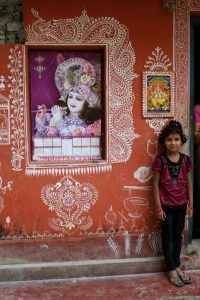 Beautiful Krshna with a sweet little girl at his side.
Covering up from the holy-hot sun.
Way too cute!