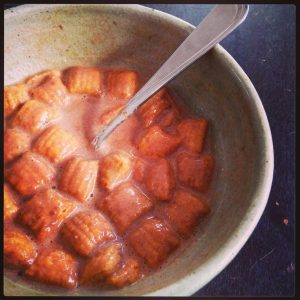 Every so often I like to treat myself to a bowl of cereal but when I do I love doctoring it up! 
I blend half a banana, a tablespoon of maple syrup, chia seeds, maca powder & raw cacao powder with almond (or coconut) milk. I love
gluten free
 Puffins so I pour the sweet, frothy milk-mixture on top of them. 
My fav!