I'm always figuring out ways to get more veggies and goodness into my kids. They have no idea that carrots and grass fed collagen powder are in these. Super simple, protein-packed, and a one-bowl recipe to throw together. Plan to make a double batch – they go FAST! Trick or Treat!!!
Chocolate Chip Blondies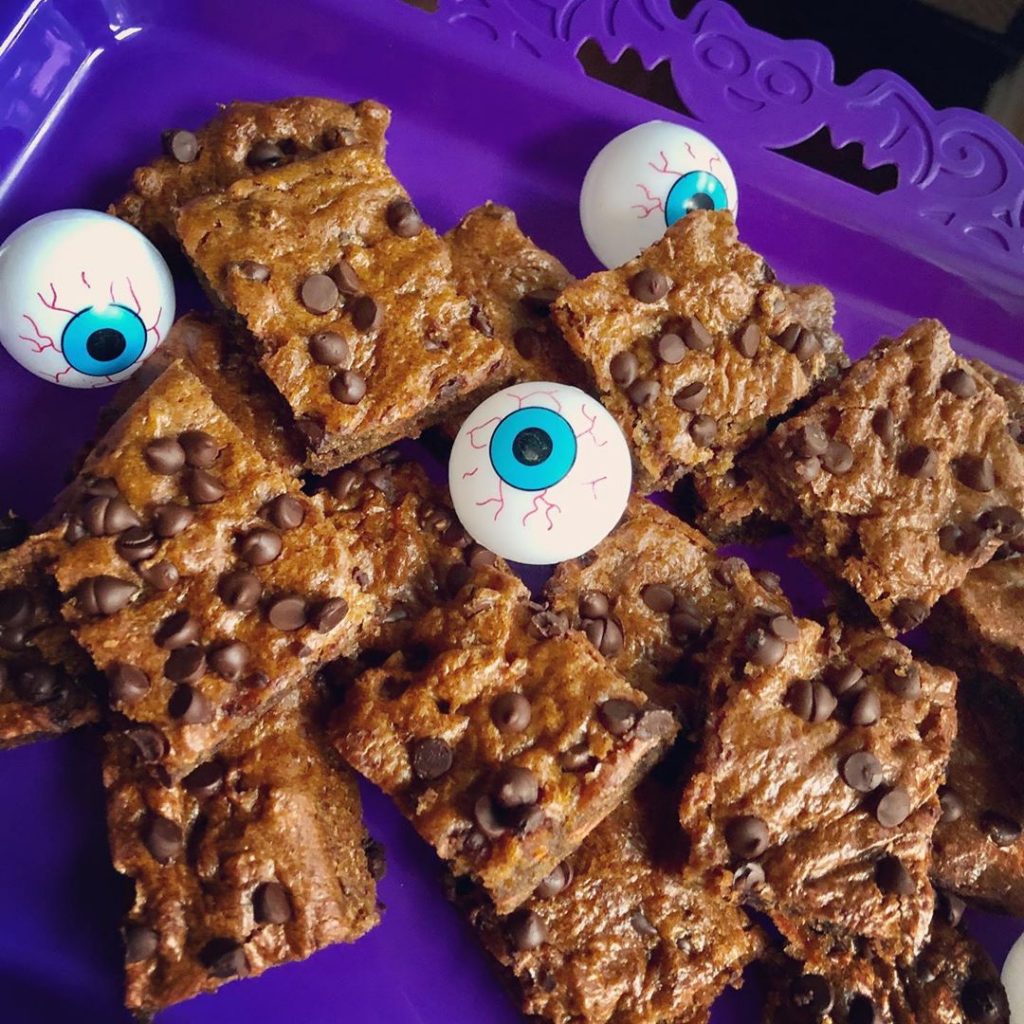 Ingredients:
1 egg
3/4 cup organic peanut butter
1/4 cup maple syrup
1 tbsp pure vanilla
1/2 tsp baking soda
1/4 tsp salt (if using salted peanut butter, nix this)
1 scoop grass fed collagen powder (optional but recommended)
1 cup grated organic carrot
1/2 cup chocolate chips (save some to sprinkle on top)
Directions:
Preheat oven to 350℉ and line a 8×8 pan with parchment paper.
Add egg, peanut butter, maple syrup/honey, vanilla, baking soda and salt (if using) to bowl.
Stir until very smooth and everything is well combined.
Fold in shredded carrots. Fold in chocolate chips.
Spread mixture evenly in prepared baking dish and sprinkle on extra chocolate chips.
Bake for 25 minutes.
They will seem soft when they're done baking, allow the blondies to cool COMPLETELY before slicing into them (trust me). Store leftovers in an air-tight container in the fridge for up to 5 days or in the freezer to enjoy when needed!