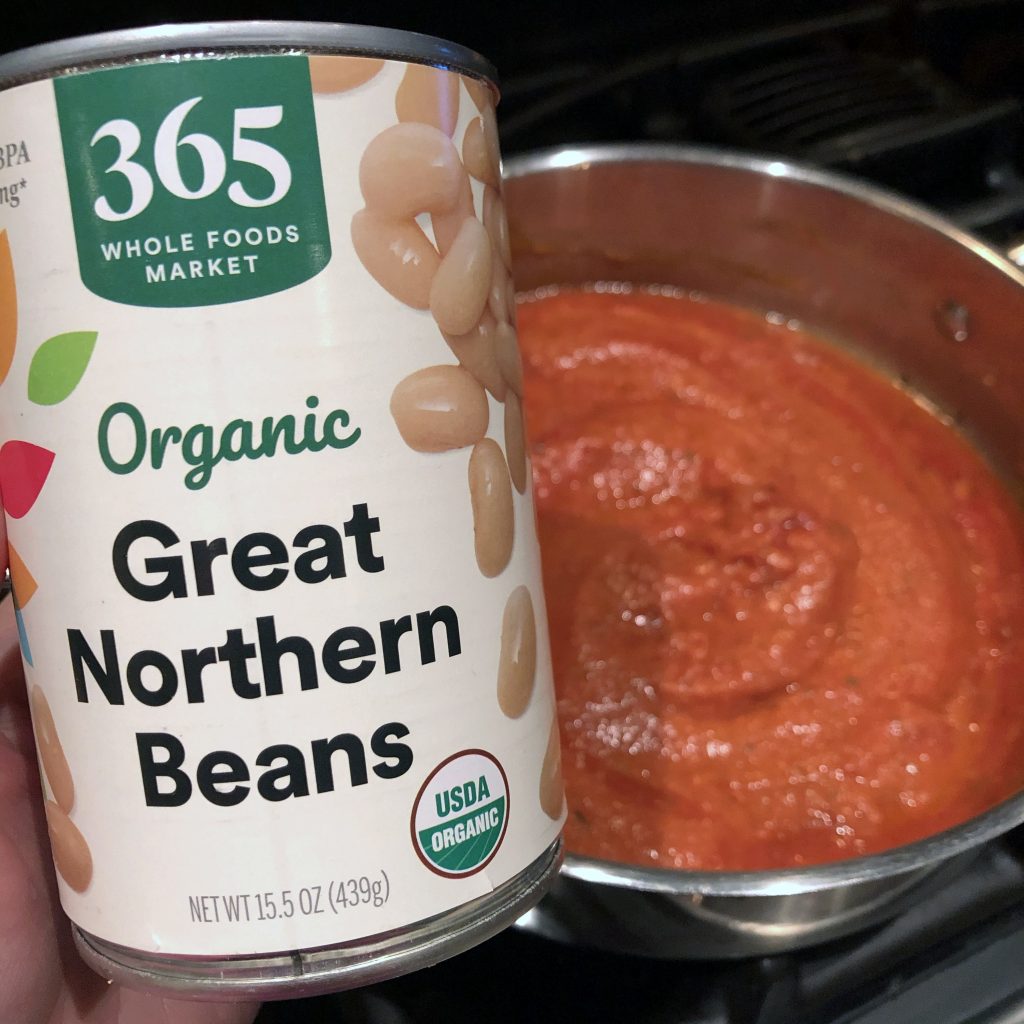 Adding beans to your meals is a great way to get fiber in.  A super-simple way to get them in without anyone noticing or even tasting them is to blend them into your pasta sauce! If anything, it makes the sauce a bit creamier and smooth.
On my "macaroni & meatball" nights, I blend about a half of a can of great northern beans or cannellini beans with about 1 cup of the marinara sauce I'm using. Then I stir it into the rest of the marinara sauce. That's it. Fiber added!
Use the leftover beans from the can in a salad, add to some sautéed veggies, or blend with some herbs, EVO, lemon juice and seasonings for a super tasty dip or spread.