Thank goodness for nap time, it's when I get in some meal prep but I have to act FAST! This recipe is adapted from my Italian grandmother's meatball recipe. As with any other meal I make, I always strive to make it as nutrient dense as possible. For example, I added a teaspoon of dulse flakes (seaweed), so simple and easy to add to meals and so rich in minerals (def get some!), you never know it's there. I had Swiss chard and shiitake mushrooms in the house so I finely chopped them up and threw them into the mix as well. Otherwise…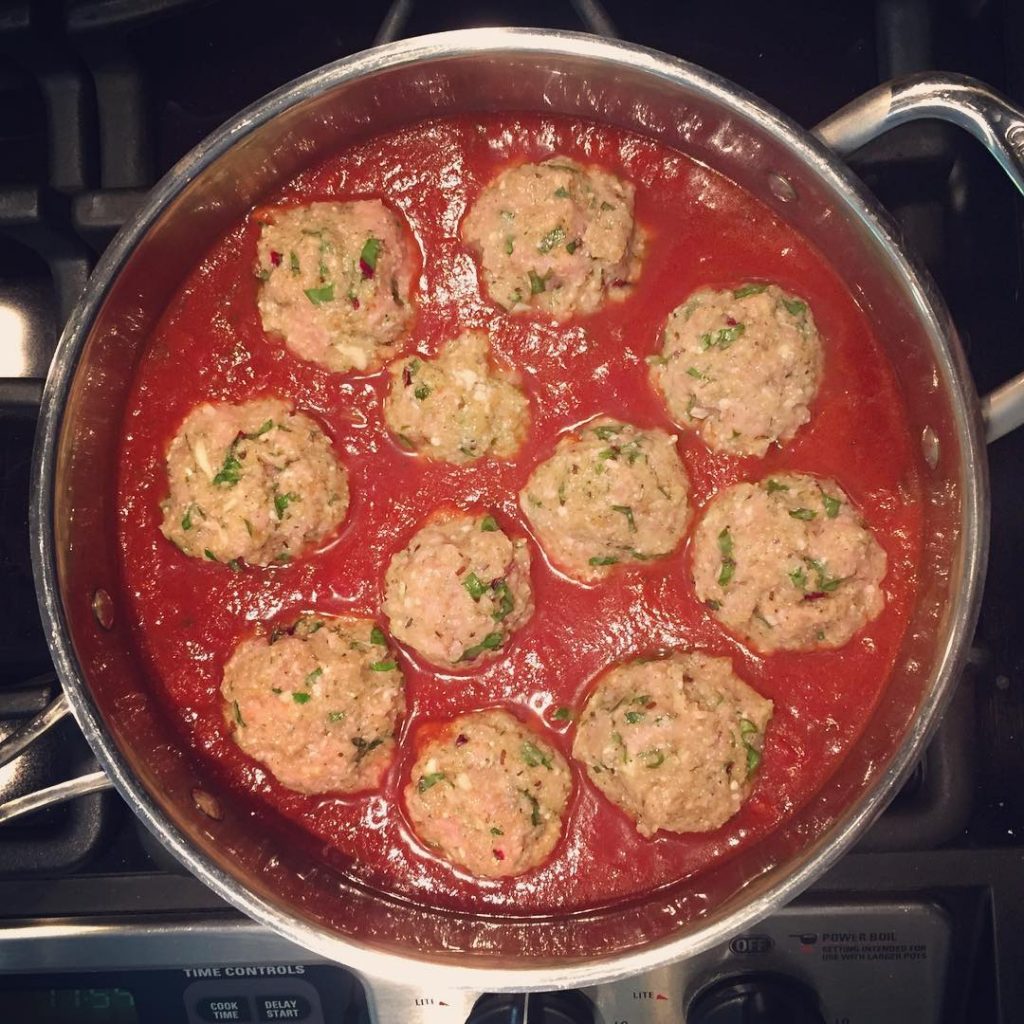 Ingredients:
1 lb organic ground turkey, chicken or meat of choice
3 eggs, whisked
1/4 cup grated Parmesan cheese
2-3 garlic cloves, minced
1 tsp sea salt
1/4 tsp black ground pepper
1/2 tsp dried (or fresh) oregano
1/2 tsp dried (or fresh) basil
1/2 tsp dried (or fresh) parsley
optional to add handful of your choice finely chopped veggies and/or greens
*To make these even more nutrient dense, I take 2-3 chicken livers and puree in blender, then add to the meatball mix. Family has NO idea they're there! I highly recommend doing this for good health.
Directions:
Simmer tomato sauce on stove in a wide pot or pan. More often than not my sauce comes from a jar (I'm so sorry, Mom-Mom!), I only buy ones that have basic organic sauce ingredients and low sodium. Using clean hands, work the mixture well and start making into meatballs (as large or small as you'd like), they will be sticky and kinda lose, that's ok. Gently place into sauce and continue to simmer, flipping meatballs so that they're cooked evenly through. At dinner time I'll boil up some brown rice pasta and toss it generously in grass fed butter before topping with sauce and meatballs.