Do you ever find that you tend to do the same thing with the same foods in the kitchen? It's easy to get into a routine with recipes, but it's so important to switch things up! Ground turkey means two things for me – meatballs or taco bowls. But I didn't want either the other night. Instead, I sautéed a few things in my cast iron and now have a new recipe for ground turkey! It's good to switch things up.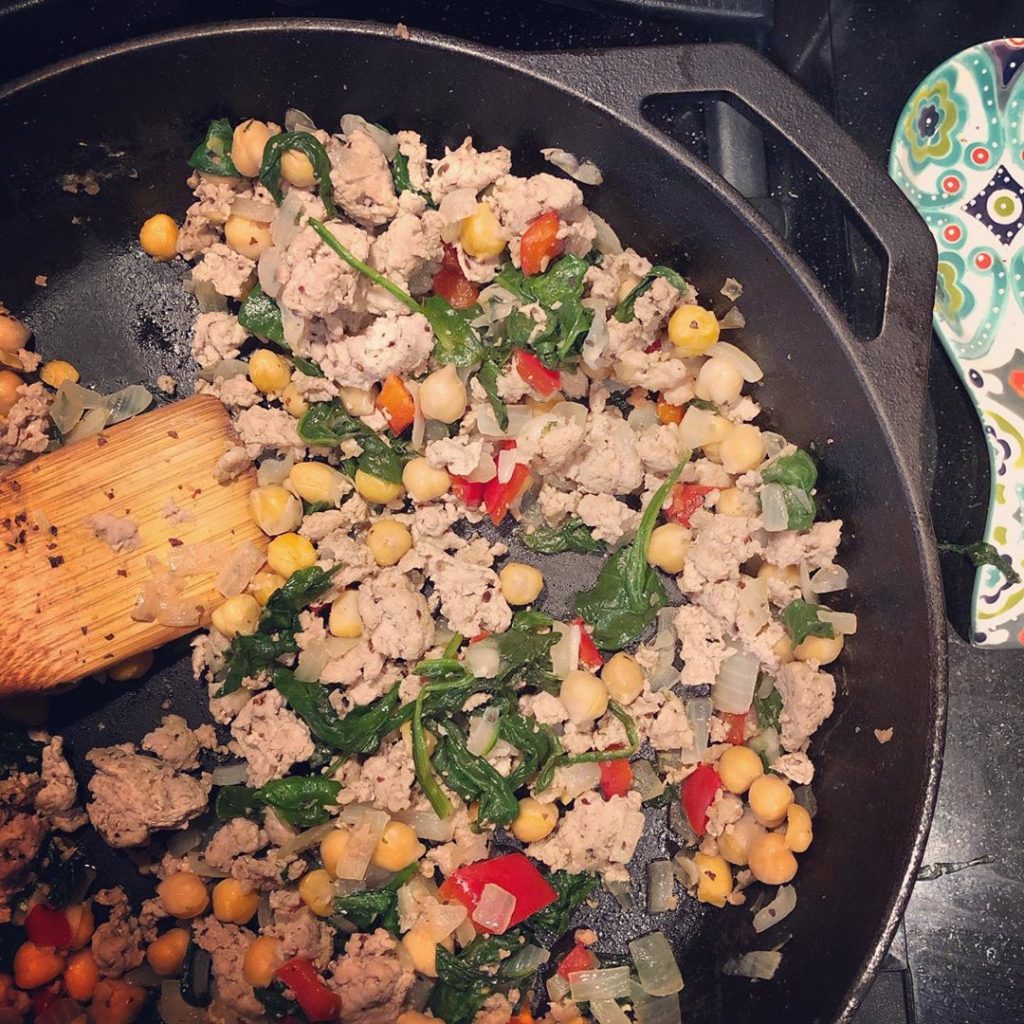 ?
1 lb organic ground turkey (or chicken)
1 onion, diced
3 garlic cloves, minced
1 organic red bell pepper, diced
3 cups organic spinach
1 (BPA-free) can chick peas
1 tablespoon ground cumin
Sea salt and pepper to taste
1 lemon, juices
?
Add fat of choice to pan (I prefer ghee in this recipe) and stir in ground turkey, breaking up as it cooks. Season with cumin, sea salt and pepper. Cook on medium high heat for about 5-6 minutes. When it's about cooked through add onion, garlic and red bell pepper and keep stirring. Sauté for another 3-5 minutes. Add in spinach and chick peas. Once spinach is wilted turn off heat and dress with lemon juice before serving. *To make vegetarian, leave out the turkey and just add another can of chickpeas!