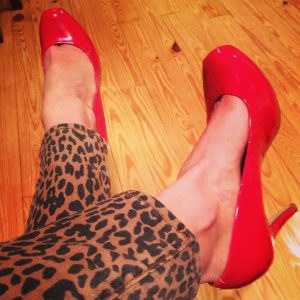 My boyfriend teases me saying that I'm "sassy."  The first few times it bothered me and made me feel bad – that maybe I needed to work on being sweeter.  But the more I thought about it I realized, yea, I am sassy and love it!  Guess it's the Jersey shore gal in me that's got a bite to my personality.  Instead of harping on the negative and consider ways to change aspects of my personality that others may or may not particularly like, I want to embrace my sassiness and confidently own it.
It's what makes me who I am!  What's more sassy than that?
SASSY:  Lively, bold, and full of spirit; cheeky.