Not that split pea soup takes a while to make (they cook up very quickly), but everything is easier when the slow cooker is involved!  
Ingredients: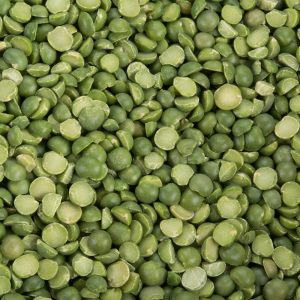 1 lb dried green split peas (rinsed well)
2 cups diced ham (or one meaty ham bone)
1 – 2 sliced carrots
1/2 large onion, chopped
2 celery stalks (with leaves), chopped
2 cloves garlic, minced
1 bay leaf
1/4 cup fresh parsley, chopped
1 teaspoon sea salt
fresh ground pepper to taste
6 cups broth of choice (I prefer using homemade bone broth)
Directions:
Layer ingredients into slow cooker as given in order above. You don't need to stir ingredients, just cover and cook on HIGH for 4 hours or LOW for 8 hours, depending on how much time you have. The peas need to be very soft (and if you are using a ham bone, the ham needs to  fall right off the bone).