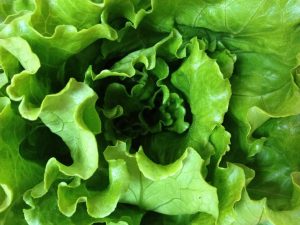 Just one of the amazing bunches of greens in my share this month!
After our first drop off from this season's CSA, my fridge was bursting with beautiful bunches of fresh and glorious greens!  I'm doing everything and anything to make use of them, and created this totally yummy shake for my commute to work.  

Summer Morning Shake
tablespoon of almond butter
1/4 teaspoon raw/local honey
Blend well and add more coconut water (or water) to desired shake-texture.  
This makes one mason jar shake.  Enjoy the fresh taste of summer!