This photo was taken about this time last year in my backyard. The pool guys were here opening our pool as we had an Aha Crafted photoshoot around the yard with gorgeous outfits, creative poses and fun makeup.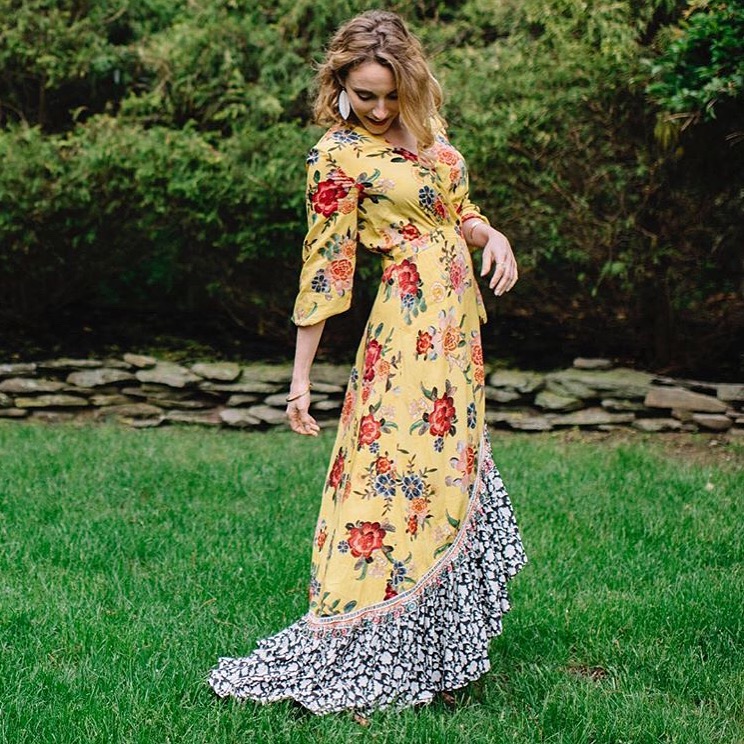 ::
>Fast forward to a year later>
::
As the pool guys were opening our pool the other day I came bursting out of our house frantically beyond a hot mess, chasing (pant-less) Hanley through the yard in my frumpy pajamas (it was mid-day), Heather under one arm in a football hold, huge breastmilk stain on my shirt from my boob leaking, fresh spit up covering my shoulder, hair all sorts of whacky, totally sleep deprived without even a swipe of lipstick on let alone makeup.
What a difference a year (and another kid!) can make! ?