This past weekend, the beau and I took a mini-vaca and headed up to our friend's place in Woodstock, NY.  Sunday was gorgeous, so we gave a visit to the well known, Woodstock Farm Animal Sanctuary!  It was even more beautiful than I had imagined it, with animals roaming everywhere.  A smile never left my face throughout the whole visit!  We went on a tour to learn about all of the animals and about how so many of them were saved from terrible, inhumane situations.  To see them happy, healthy, LOVED, in the sun, and enjoying life was such a wonderful thing!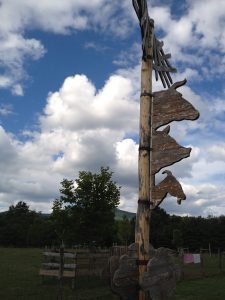 Lovely day to visit the animals!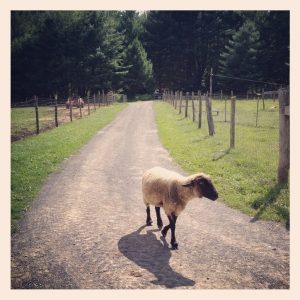 A pretty sheep just trottin' on by.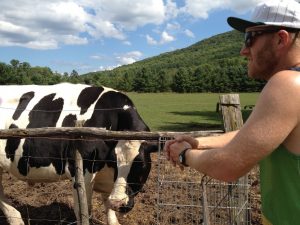 Lammer feeding the cow celery.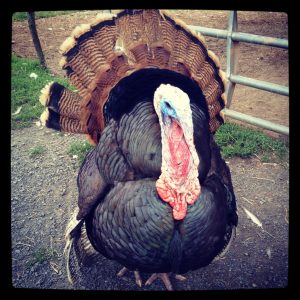 Jive turkey!
They all just hang out and do their thing.  I love it.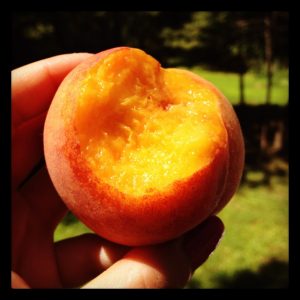 We picked up some organic, locally grown summer peaches.
Taste of summer.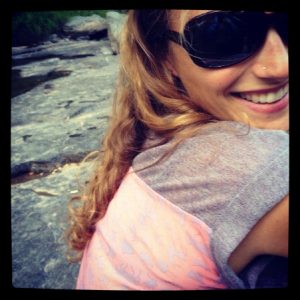 I swear I didn't plan to wear my shirt with cute
animal print on the back, it just happened!