For the past few weeks everyday after lunch I have a ridiculous craving for chocolate cookies or brownies. Normally I would quickly throw something in the oven to satisfy my craving but I just haven't had it in me being so pregnant and busy with Hanley. Until today! Totally hitting the spot right now.
Chocolate Cookies ?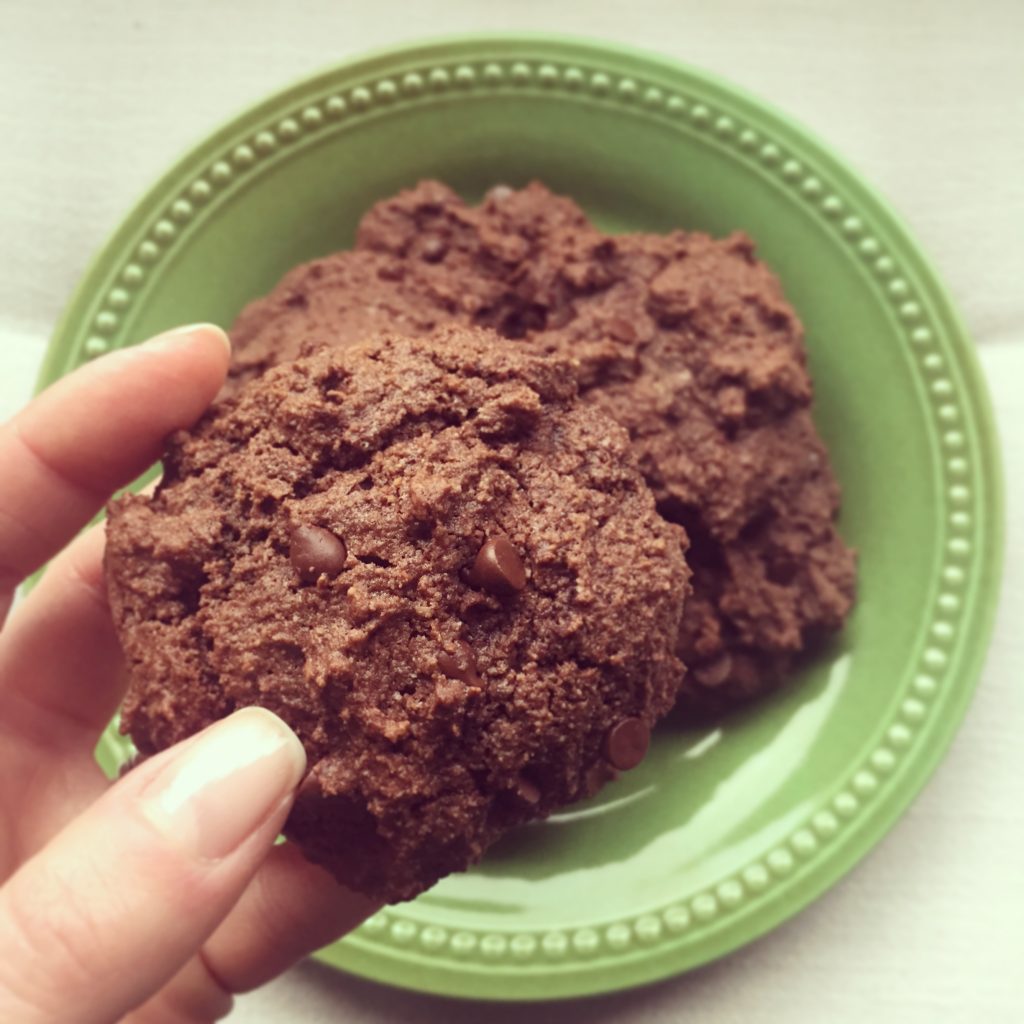 1 cup almond flour
2 tablespoons coconut flour
1/4 cup cacao powder
5 tablespoons coconut oil (melted)
1/3 cup maple syrup
1 egg
1/4 teaspoon sea salt
1/4 teaspoon cinnamon
1/4 teaspoon baking soda
1 teaspoon vanilla extract
1/3 cup chocolate chips (I use Enjoy Life and/or carob chips
Optional but recommended: 1 tablespoon Vital Proteins or Great Lakes collagen powder, 1/2 scoop Tera's Whey chocolate whey powder!
Preheat oven to 350° and line a sheet tray with parchment paper or silpat mat. In a large bowl, combine almond flour, coconut flour and cacao powder. Add the coconut oil, maple syrup, egg, vanilla, salt, and baking soda. Mix well. Stir in chocolate chips. Using a spoon or cookie scoop, make 9 equal cookies on tray. Bake for 15-17 minutes then let cool on the pan for 5 minutes before removing to a cooling rack (this is a huge challenge!).