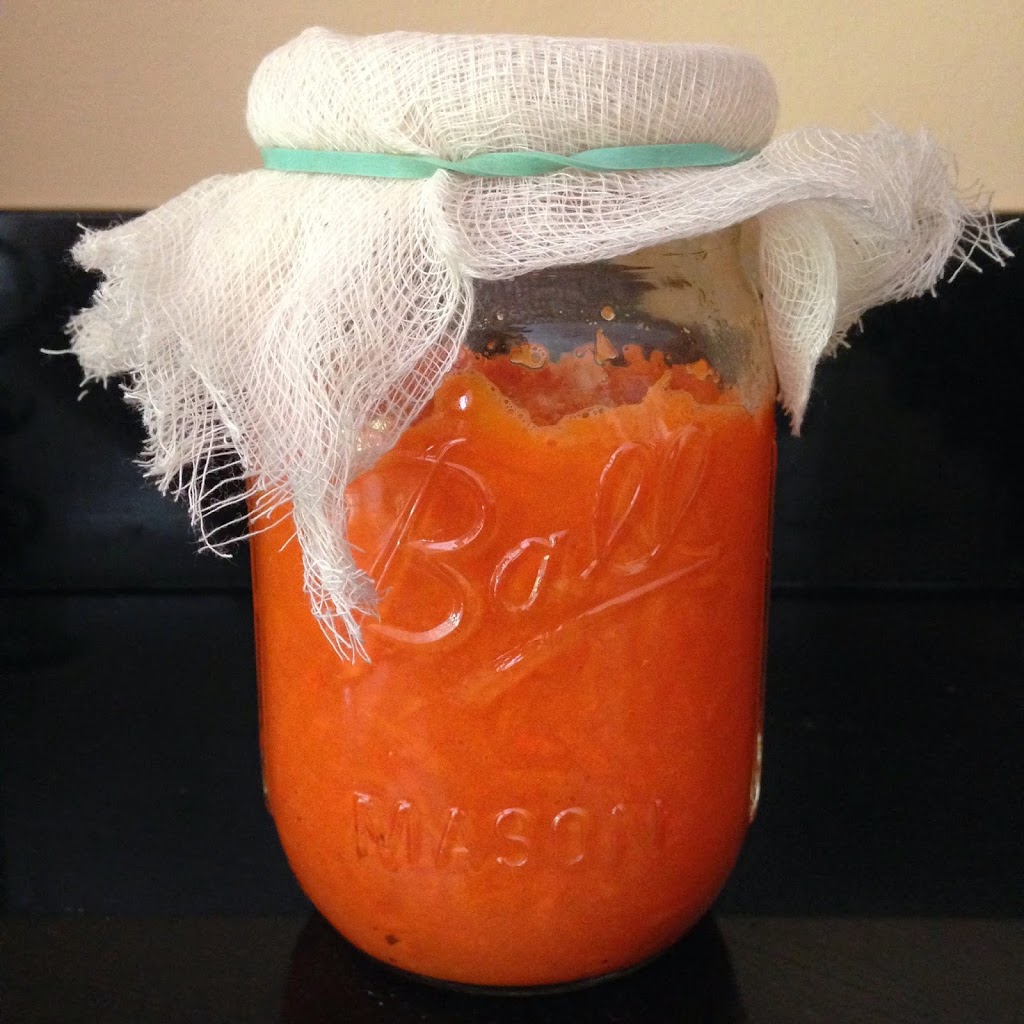 Fermented foods, they're great for your health. I spend like, LOTS of money on them and I'm totally tired of it. I started making my own. Here is the simple recipe:
Ingredients:
4 cups grated carrots, tightly packed
1 tablespoon freshly grated ginger
2 tablespoons sea salt
Directions:
1. In a bowl, mix all ingredients and pound with a wooden pounder or a meat hammer to release juices.
2. Place in a quart-sized, wide mouth mason jar and press down firmly with a pounder or meat hammer until juices cover the carrots.
3. The top of the carrots should be at least 1 inch below the top of the jar.
4. Cover with cloth secured with rubber band and leave at room temperature for about 3-4 days before transferring to cold storage.