Early last spring my lovely and talented friend, Harmony, blogged about an
outfit I put together
on her gorgeous blog,
Closet Chic
.
Shortly after she featured an article of mine on
how to throw a chic & healthy potluck soiree
. Now it's my turn to feature an article she put together on
Vegan Chic!
I've been eagerly awaiting her animal-friendly fashion-finds for this fall so that I can feel guilt-free when shopping for my favorite – boots! Enjoy Harmony's chic article below and be sure to check out her blog and follow Closet Chic on
Facebook
!
Vegan Chic- Not tested on animals.
Fall is my favorite time of the year where the weather cools, leaves change colors, and pumpkin spice coffee is available everywhere. Let's not forget the most important part of fall is of course your fall wardrobe and the fun of digging through your attic and retrieving all your fabulous lost cowl neck sweaters, cashmere scarfs, and leather boots. Until recently when I was asked to do this vegan piece, I never really thought to myself just how much "animal" we actually wear during the colder months. My task was to find your classic fall staple pieces while making sure they are animal friendly or Eco conscious finds. I think all my vegan and even non-vegan friends will appreciate these great looks that that are animal friendly and will also help to reduce our carbon footprint!
Here are my top tips for your animal friendly fall wardrobe:
1) You can never go wrong with "Leather Inspired" pieces! You get the look and the feel of leather without sacrificing an animal. Free People offers a nice selection of leather inspired vegan pieces.


Nordstrom's Big Buddha Bag features: A supple faux- leather satchel topped with double rolled handles. The animal-friendly style is also 100% vegan.


2) For those that just have to have leather try opting for a pair of boots that is made partially with leather and 100% recycled components such as lining, buckles, etc. all while being produced in an ethical and environmently friendly manner.
Zappos Features: The Earthkeepers™ collection contains durable, high-quality footwear made in an environmentally-friendly way.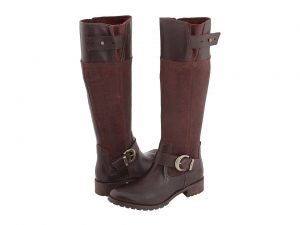 3) Buy Bamboo! As far as clothing goes look for 100% organic cotton or better yet bamboo fibers. Bamboo is a great sustainable and renewable source, which grows faster and stronger than any plant and we most likely will never run out of bamboo EVER!
Revolve Clothing Offers 100% organic and bamboo cotton pieces.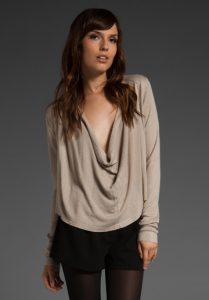 4) Another great way to get your leather fix is to try shopping for great vintage bags or boots. You get to wear leather and one of kind pieces and this way no additional animals are harmed and it's a great way of recycling and reducing.
Check out these Etsy vintage finds: