I love coming up with creative ways to get coconut oil into my daily diet since it's such a great source of healthy saturated fat. These fudge squares are super yummy and easy to throw together.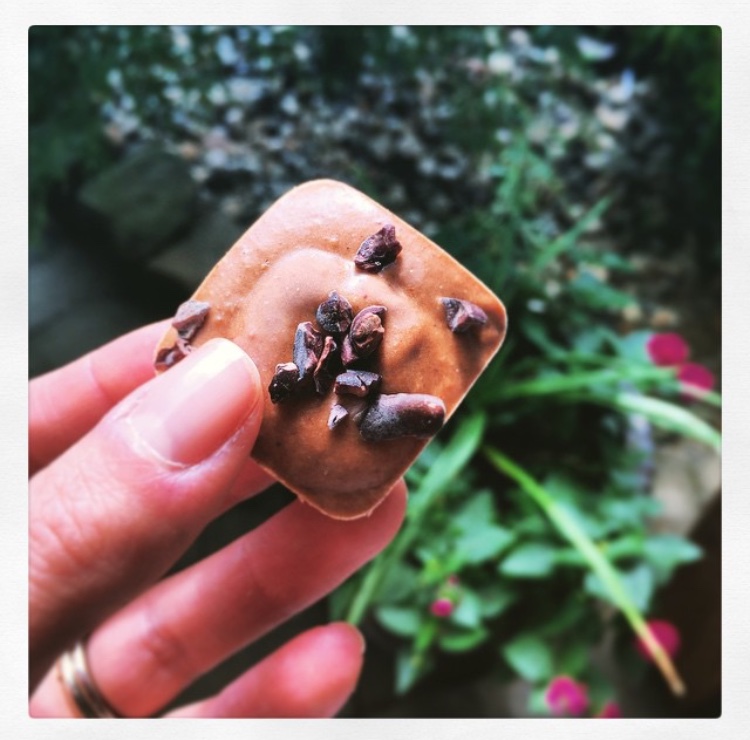 Fudge Squares
1/2 cup cashew butter
1 ripe banana
2 tablespoons coconut oil
2 tablespoons maple syrup
1 tablespoon unsweetened cacao powder
1 teaspoon vanilla extract
1/2 teaspoon cinnamon
cacao nibs for sprinkling on top (optional)
Stir cashew butter and coconut oil well together until smooth, warm if needed.
Mix all ingredients together in blender and blend until super smooth.
If you've got silicone trays you can drop the fudge right into molds, otherwise, spread fudge into a loaf pan. Dust with cacao nibs if you'd like (or get creative with fruit or nuts). Place in freezer or fridge to solidify and cut into squares when ready. Store in freezer or fridge, as they'll melt at room temp. I love keeping them in the freezer.