I seriously fall deeper in love with my Instant Pot with every use. Have you seen my running list of amazing IP recipes that have made my life SO much easier? I have been craving lentils and tried this recipe in my IP…I had lentil salad in about 30 minutes (includes prep and cook time). The thing just constantly amazes me.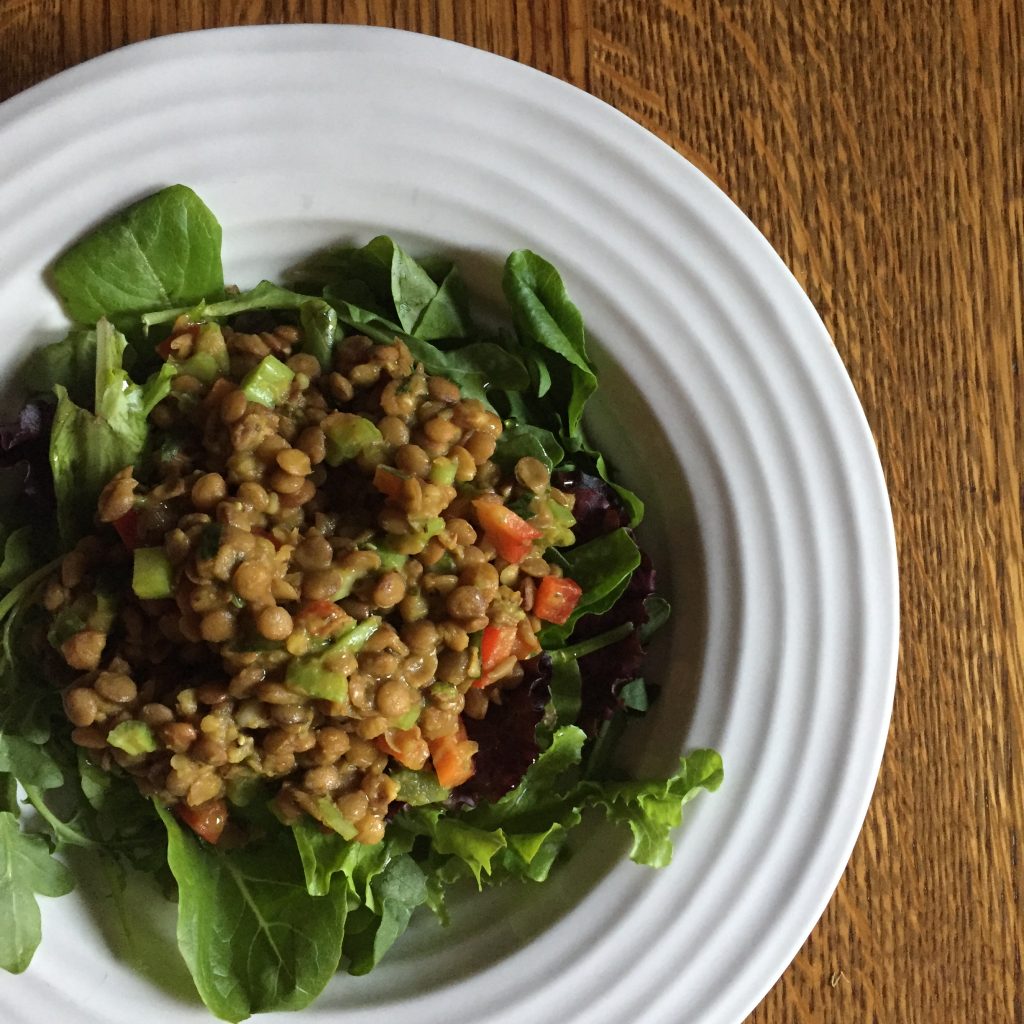 Instant Lentil Salad
What to put in the pot:
1 cup dried lentils, sorted and rinsed

2 cups bone, chicken or veggie broth

1⁄2 teaspoon dried thyme

1 bay leaf

1⁄2 cup diced celery

1⁄4 cup finely diced red bell pepper

2 tablespoons extra virgin olive oil

Juice of 1 lemon

1 tablespoon minced garlic

2 tablespoons chopped fresh parsley

1⁄2 teaspoon dried oregano

3⁄4 teaspoon sea salt

1⁄4 teaspoon pepper
How to cook it:
Add lentils, broth, thyme, and bay leaf to the cooker.
Securely lock the pressure cooker's lid and set for 8 minutes on HIGH.
Perform a quick release to release the cooker's pressure. Drain lentils and remove bay leaf.
Toss lentils with remaining ingredients. Serve warm or chilled.