The one thing I miss most about my vegetarian days is how much I consumed BEANS! In an effort to keep them in my diet these days, I find that incorporating them into my meals wherever I can helps to get them in. Beans of pretty much all kinds are great to me, but especially black beans!  While it's best to soak and cook your beans, let's get real…many of us just don't have the time for that. I swear by Eden Organic's black beans because they're BPA-free, but also because they are properly prepared (pressure cooked) to remove the lectins from the beans. Sigh…lectins are a real bummer, you can learn more about them here. Below are my three go-to recipes for black beans. I hope you enjoy!
Bean-wa Burgers (my husband's name for them)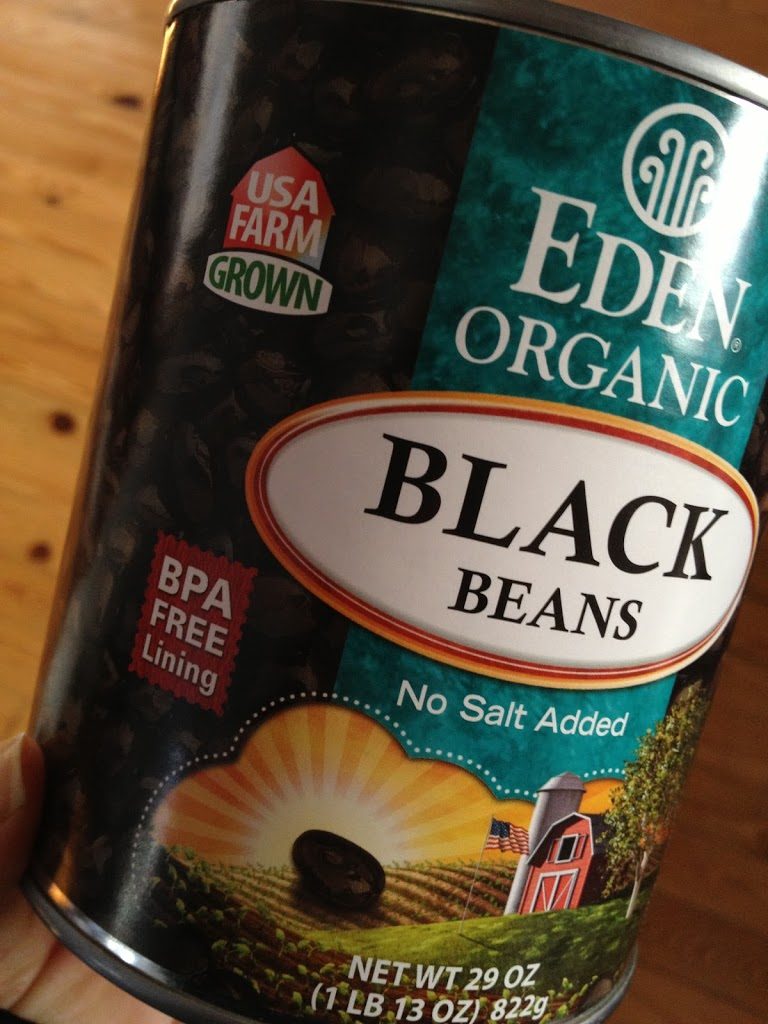 Ingredients:
2 BPA-free cans organic black beans, rinsed and strained
1 shallot, chopped & optional, I rarely use!
1 – 2 garlic clove, minced
1 – 2 teaspoons chili powder
1 teaspoon cumin
1/8 teaspoon cayenne pepper (optional)
1/4 cup fresh cilantro, finely chopped
Sea salt & pepper to taste
Zest & juice of lime
1 1/4 cup cooked quinoa
1 egg
Directions:
Reserve 1/2 cup black beans and set aside.
Add the remaining beans, shallot, garlic, spices, lime juice into the bowl of a food processor. Process until the mixture is the texture of a chunky puree. Transfer mixture to a mixing bowl.
Add the remaining beans, cooked quinoa (cooled) and egg and stir together.
Using clean hands, shape the mixture into 6 patties and chill in the fridge for at least 1/2 an hour, more if you have time. This is a MUST since they're gluten free and need some time to bind and stay together.
Heat a skillet over medium heat with about a tablespoon of cooking fat/oil (I prefer red palm oil or avocado oil for these) and add the patties to the pan. You may have to do this in batches depending on the size of your pan. Cook them until browned, about 3 – 5 minutes per side. Serve with a dollop of guacamole, spoonful of salsa, hot sauce and/or a sprinkle of fresh cilantro.
Feel free to freeze remaining patties for quick meals.
Quick Black Bean Dip
Ingredients:
1 BPA-free can organic black beans
1 garlic clove
Drizzle of olive oil
Sea salt to taste
1 roasted red pepper
Directions:
Place all ingredients in food processor and pulse until smooth and creamy.
(Black Bean) Brownies (the "Black Bean" is pronounced silently!)
Ingredients: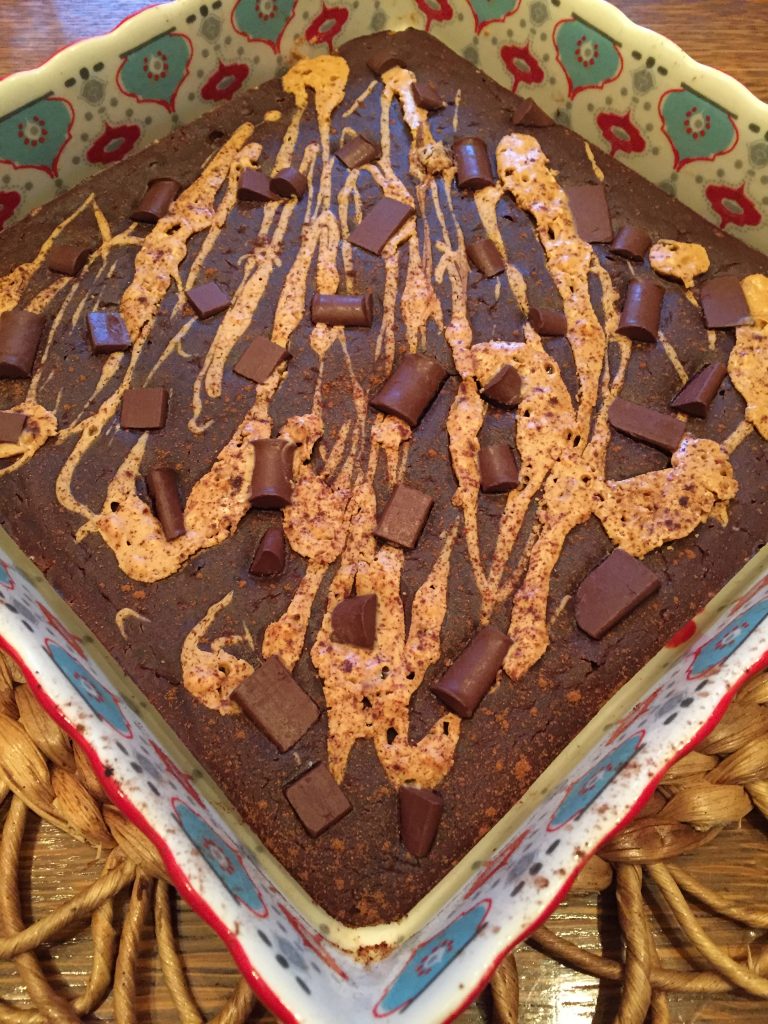 1 BPA-free organic canned black beans
¾ cup coconut sugar OR 1/3 cup honey
2 Tbsp. coconut oil
1/3 cup unsweetened cocoa or raw cacao powder
3 organic eggs
1½ Tbsp vanilla extract
1 pinch sea salt
Cinnamon
Crushed walnuts (optional)
1/4 cup organic peanut butter, melted (optional)
1/4 cup Enjoy Life chocolate chips (or even better, morsels!)
Directions:
Preheat oven to 350 degrees.
Rinse beans very thoroughly and drain them completely.
Add drained beans, eggs, vanilla, coconut oil, sugar or honey, and cocoa powder into a blender or food processor. Blend until smooth.
Grease an a 8″x8″ baking dish liberally with coconut oil, and pour batter into dish (batter will be thin). If you'd like to "swirl" in some peanut butter, pop into microwave for about 20 seconds to melt and then drizzle over brownie batter. Top with optional walnuts and/or chocolate chips and sprinkle with sea salt and cinnamon.
Bake for 30 minutes or until the top and sides are set, and the insides are just a little soft.
Let cool before serving (if you can hang tight) and enjoy!
Another one of my favorite black bean recipes is:
The Kitchn's Southwestern Pizza with Black Beans & Corn